See why Wraptors Inc. are the leaders in vinyl wraps
Miami Leaders in professional car vinyl graphics design services. our talented team will create design like nothing else, we will listen to your idea to create stunning wrap. A vehicle wrap allows you to change the color of your car whether it be partial or a complete color change. We use only the highest level of vinyl films to ensure proper outcome!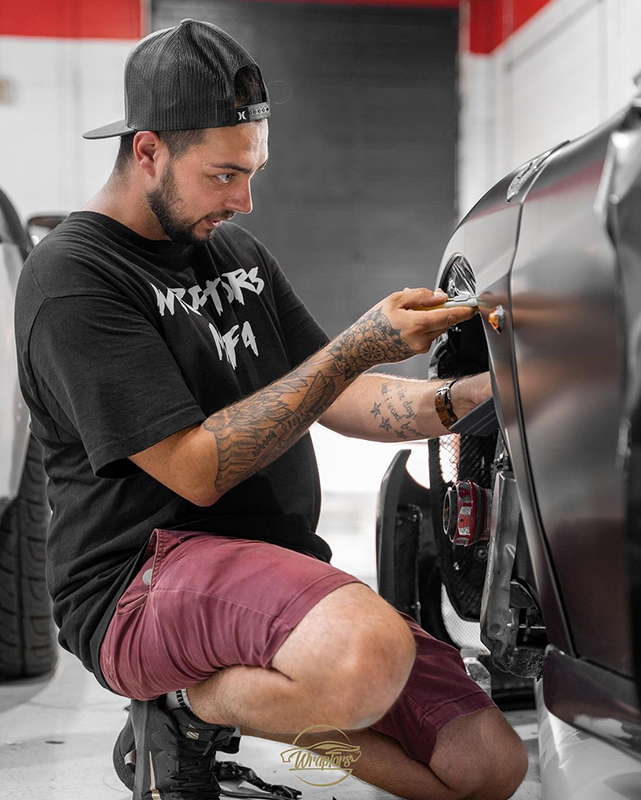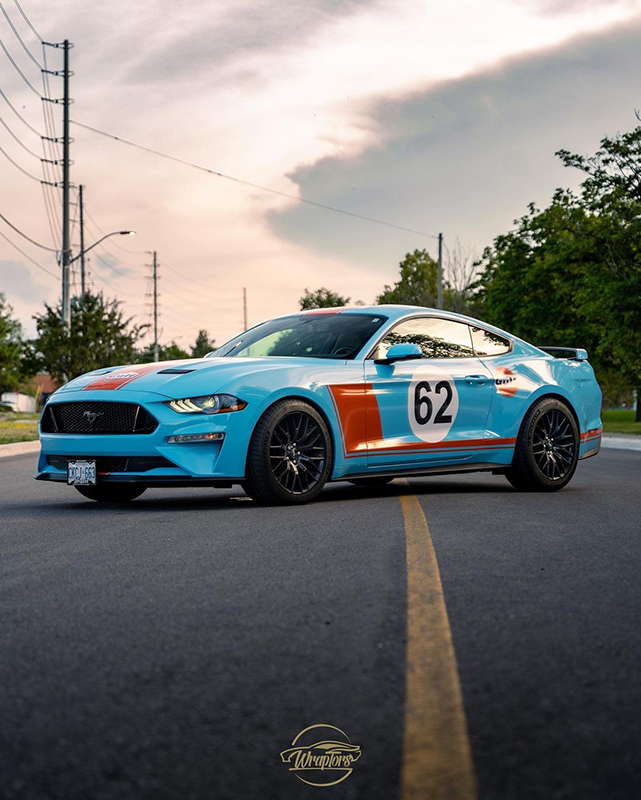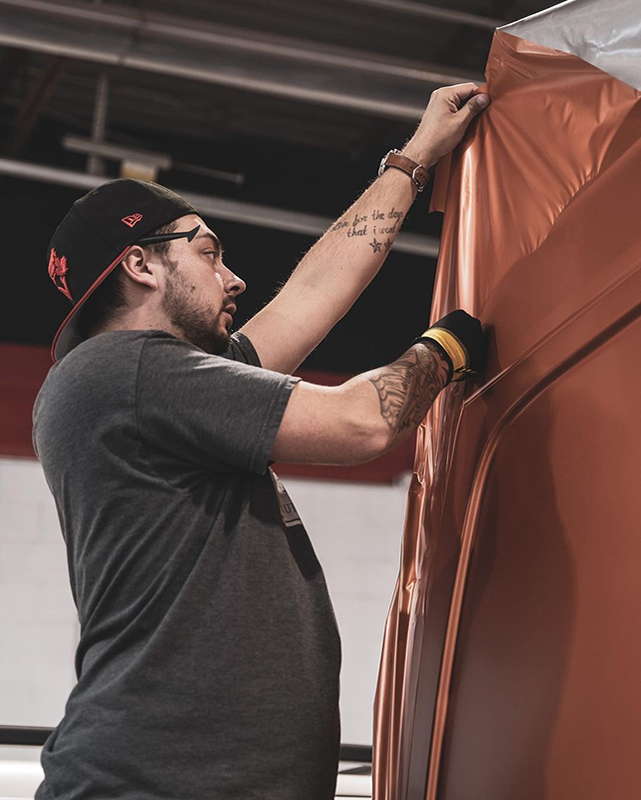 Color Change Wraps
One of the easiest ways to upgrade the look of your vehicle is to change its color, but painting your car is a permanent process that you can't "take back" very easily if you decide you want your old color back. A color change car wrap might be exactly what you need to totally transform your vehicle.
If you've been on the road in Toronto, Scarborough, Oakville, Ottawa, Ajax, Hamilton, Vaughan, Calgary you may have seen one of our incredible color change wraps on the road. Wraptors Inc. is an industry leader in vinyl vehicle wrap technology and innovation. Read on to discover how a car wrap color change could change the way you feel about your vehicle.
Other Reasons You Might Want a Vinyl Vehicle Wrap
Never deal with paint matching. If you have an accident and get some bodywork done, matching the paint is almost impossible because new paint will never look exactly like the slightly faded paint on the rest of your car. A vehicle wrap is an ideal way to bypass the hassles of paint matching.
Protect your car for resale. A car with a faded paint job won't sell for as much as a car with a new paint job, but it doesn't make a lot of sense to get your car painted right before you sell it. Protect your paint with a vinyl car wrap and remove it right before you sell to reveal flawless and protected paint.
Our Most Popular Car Wrap Colors
As we've refined and improve our vinyl wrapping process, we've seen some finishes and colors rise to the top as far as popularity is concerned. One of the most striking is the matte black car wrap (which resembles a flat black paint job). Cars are virtually always covered in glossy paint, so the matte look is an amazing enhancement for any vehicle.
Other popular color change car wraps we offer include:
Camo Car Wraps
Carbon Fiber Car Wrap
Chrome Car Wrap
Satin Black Car Wrap
Are you excited to change the color of your car with a vinyl wrap? Call us to learn more about how a vehicle wrap color change can create something visually exciting out of your car or truck.
We are constantly exposed to many commercials in the modern world. These adverts can be printed on flyers, billboards, posters, websites, in-video ads, and other materials. Businesses should take into account a number of criteria to ensure the efficacy of an advertisement. An effective marketing plan should boost sales and raise consumer awareness of the company.
Advertising with car wraps in Fort Lauderdale is incredible. These vehicle wraps are a more contemporary version of the old-fashioned practice of painting company names on trains for advertising purposes. Large printed vinyl sheets used for car wrap in Boca Raton are meant to last up to 7 years with proper care. Given its many advantages, this kind of advertising may prove to be quite effective.
Marketing done right.
When attempting to sell your goods without disturbing a person's daily routine, vehicle wraps are also beneficial. You will see that all of these ad formats—print advertisements, radio advertisements, and even television advertisements—grab your attention by interfering with your experience.
On the other side, vehicle coverings don't result in the same inconvenience. You might as well be mindful of your surroundings while you're sitting in traffic or waiting for your bus at the bus stop. In this approach, Florida car wrap draws attention without interfering with a person's daily activities.
Grabs attention.
You may be sure to draw the attention of all passing vehicles and pedestrians by designing eye-catching and dramatic car wraps in Miami for your vehicle. Imagine being trapped in traffic and spotting a car painted in vibrant, eye-catching colors.
You'll undoubtedly see the car and learn what it is saying as a result. Any advertisement's success mostly depends on how much brand awareness it generates. Vehicle wrapping is a fantastic technique to raise brand exposure.
Protect the paint.
Additionally, Miami car wrap offers your automobile a special level of protection by preventing dents and scratches. Your automobile is protected in a way that keeps it in top shape when you have a vinyl vehicle wrap on it. A scratch- and dent-free car exterior can be revealed from beneath a vinyl Miami car wrapping with ease.
Effective from a financial standpoint
A relatively inexpensive advertising strategy is also a benefit of using car wraps for advertising. This is due to the fact that any other form of advertising that reaches as many people costs a lot of money. These might include television or billboard advertising. Although initially more expensive, vehicle vinyl wrapping has the same benefit of reaching a larger audience and lasting longer.
Conclusion
Wrapping your car with vinyl is the most cost-effective way to restyle your favorite car without the hassles of paint. Vinyl wraps also help in protecting precious and expensive paint from sunlight and daily wear and tear.
Contact the team at Wraptors Miami right away to learn more about vehicle wraps. We will consult with you without charge.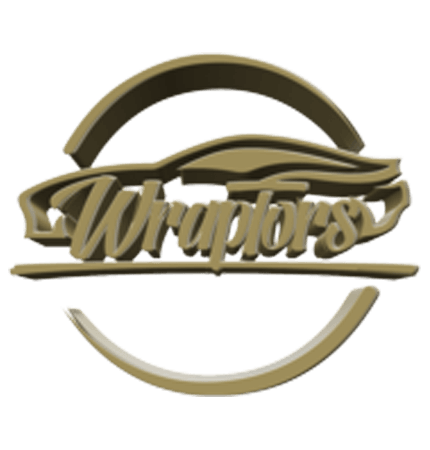 To book call
786.600.8919